Company Profile
NAME

ARAI MOTOR SPORT.LTD
ESTABLISHIMENT

DECEMBER,2003
PRESIDENT

TOSHIHIRO ARAI
ADDRESS

837-1 SHIBAMACHI ISESAKI GUNMA JAPAN
TEL

+81-270-20-3085
FUNCTION

·RALLY TEAM MANAGEMENT
·BUILT RALLY-COMPETITION CARS
·VEHICLE& PARTS DESIGN-ANALYSIS-DEVELOPMENT
With great thanks with Fuji Heavy Industries & Subaru Technica Internatinal.ltd.
Message from president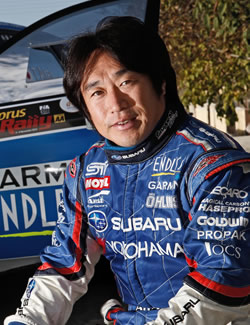 I managed to start my company to take part in WRC as "SUBARU TEAM ARAI" in 2004.
Our purpose is to spread my know-how and experience throughout WRC, and sprewhat is the real world class rally. We will aim to grow the world class competitive drivers also engineers and mechanics. Basically, wekeeping on participate in world rally championships, then would like to develop and provide vehicles and their equipments. Anyway, it is necessary to get good rally results myself to achieve our target.

Toshi Arai
The president of Arai Motor Sport
Dealings enterprise
Fuji Heavy Industries Ltd.

Subaru Technica Internatinal Ltd.